Femme Fatales at a Pin-Up Contest!
My friend, Wendy, wanted to put together a pin-up pageant and I jumped on board to help her out. I thought to myself "It shouldn't be hard to put together a Pin-Up Pageant". I'm surprised at all the things that have come up regarding the pageant.
For our pin up pageant we are planning on 1st, 2nd, and 3rd place winners, but everyone get a goody bag for participating. Our original hope was to have at least 5 people signed up to participate. We contacted various car show groups and finally got the approval from the
North Pole Lions Club
to hold the pageant during their car show,
Cruis'n With Santa
, on May 21st.
In the Fairbanks/North Pole area, pin-up/rockabilly/vintage style is not common. There are a few of us around here and that's about it. When we first started talking to people about this, including the Lions Club, we had to tell them what the style entailed.
The common misconceptions are the following: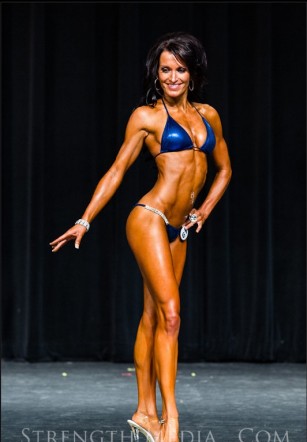 Strippers, burlesque performers, costumes, and bikini competitors. We are not strippers, this isn't a burlesque performance, these are not costumes (we don't promote "costumes"), and we don't have a bikini or swimsuit category. Even if we did have a swimsuit competition, it would be more Esther Williams-inspired.
We had a lot of explaining to do and we're STILL explaining! If you are planning on hosting a pageant in your area, be prepared for this! We had to explain that this is 'family friendly'.
Of course, we had to discuss what we wanted to happen on stage with the girls. We decided on two outfits, we will have an on-stage Q&A with the girls, there will be some time inbetween outfits for photo ops with the cars, etc.
Another big thing was to determine what people would be getting and winning. This means: sponsorship! I feel like I'm terrible when it comes to sponsorship stuff, but I think it's just me not having done it very much. We decided to have monetary sponsors and goods/services sponsors. It's working out pretty well. We devised a sponsorship letter and form that covers everything. I would tell you our current sponsors, but we're keeping it hush hush for right now. I will tell you that we're offering the sponsors logo space on banners and an 8x10 photo of the winner.
Along the way, Wendy and I have two others helping us out - Deanna and Tori. They're busy beauties, but if we need a little help they are on-board! I want to give them a shout out because they are giving us their time.
Prizes
. Prizes are a big thing right? The goody bags, everyone gets. The first place winner will, obviously, get some really cool stuff; the second and third place winners will also get some cool stuff, but not as cool as the first place winner. That's just the way things are. Are we only relying on sponsors for this? No. I went out and ordered some stuff for the goody bags, as well as for the top three bags. Sometimes you have to spend a little money, not expect it back, to make something just that much better.
For the pageant, we've been using facebook. We have the
2016 Pin-Up Pageant
group set up - groups (as opposed to pages) allow everyone to have discussions. We also have general information up on the group, as well as albums displaying visual help (photos). We have our flyers posted, events (meetings and the pageant), and various discussions that include tutorials for appropriate hair and stuff. It seems to be going pretty well. If people have questions we try to answer them, but encourage everyone to attend one of the meetings - where they can sign up.
Along with facebook, we've been using reddit and craigslist to spread the word. We are planning on utilizing our news and radio connections to help spread the word after our first meeting next Saturday, May 7th.
OMG! That's so soon! GAH! We need to contact our potential sponsors! *stress level rising* I want to say 'thank you' to google drive. We've been able to share information between our little rag-tag group of 4 so easily.
I will have to update again.